Reveal for Segment
Overview
Segment is a customer data infrastructure that enables companies to collect, unify, and connect their first-party data to hundreds of marketing, analytics, and data warehousing tools. Segment makes it easy to send the same consistent customer data across all of your favorite tools.

This integration is similar to the Clearbit email Enrichment integration, in that you can simply connect Clearbit to Segment without adding any additional code to your site!
Connect Clearbit to Segment to automatically add Reveal data to anonymous users to any of Segment's tools on their platform.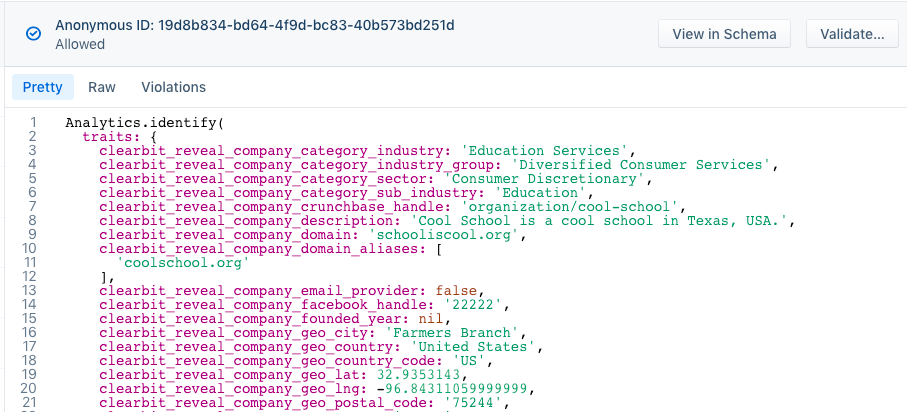 The Clearbit integration listens to the Segment page event. Clearbit then takes the IP address in the page event, adds the Reveal data, and then sends an identify event back to Segment with company level data if we can match the IP address to a company.

Once the Reveal data has been added, Clearbit data will be available to any of the destinations you've configured for your Segment source. We will only send a Reveal identify event once every 24 hours for the unique combination of a given anonymous/user id and IP address.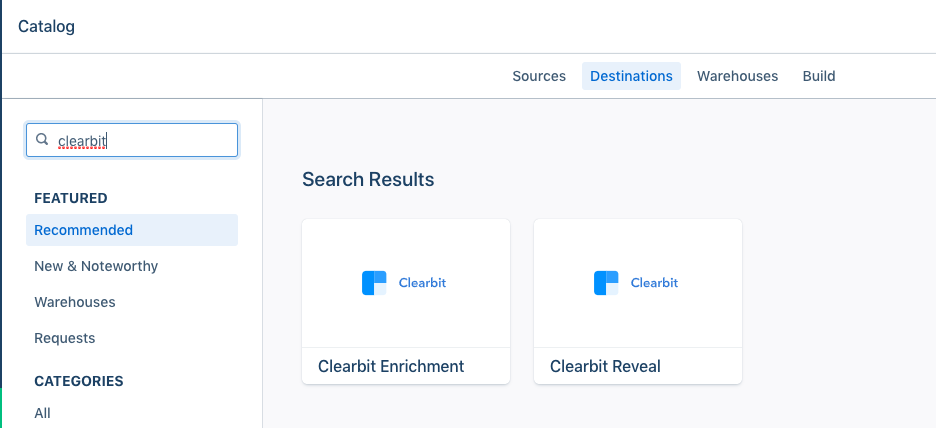 2. Select your Segment source and enter your Clearbit API key