Last Updated: June 15, 2023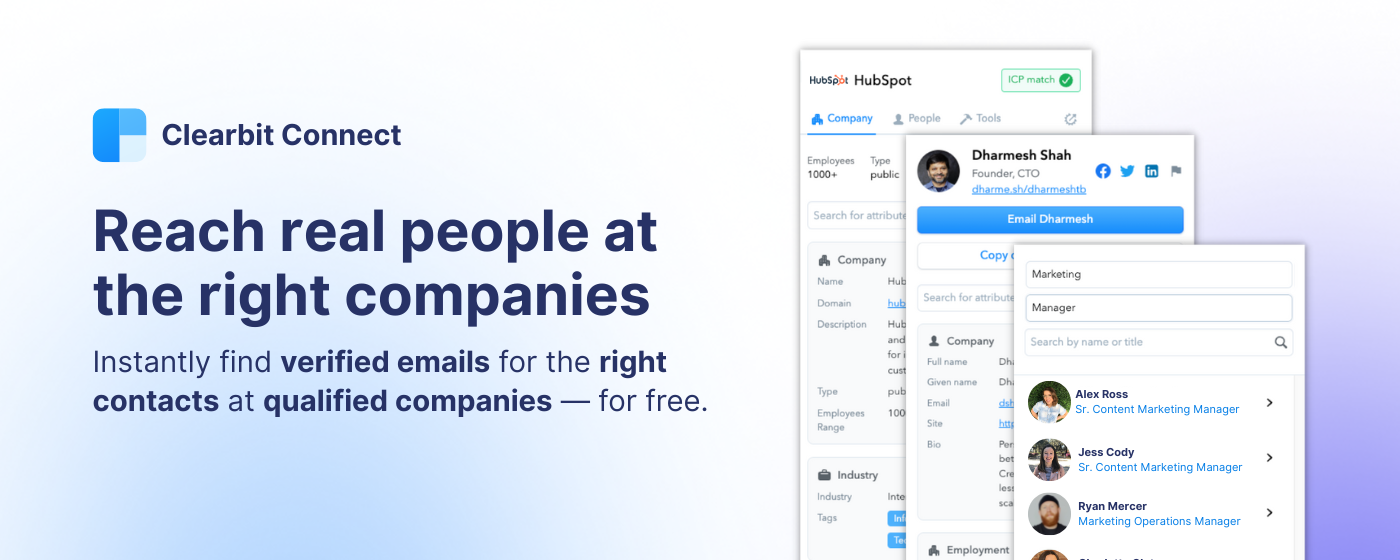 Overview
Clearbit Connect
is a free Chrome extension that helps you reach real people at the right companies. Once you install it, you'll be able to
i
nstantly find verified emails from qualified companies directly within Gmail or as you research your prospects' websites.
Connect is 100% free + quick to set-up, and comes complete with a discreet email sidebar and collapsible browser widget that are there when you need them, but never in the way.
Connect is also the only prospecting extension that also instantly identifies what companies fit your ideal customer profile (ICP).
Every Connect user receives 100 free credits per month. A credit is spent every time an email is revealed within the extension. You're able to check your credit usage at any time in your Connect settings.