What is Clearbit?
Clearbit is the marketing data engine for all of your customer interactions. Deeply understand your customers, identify future prospects, and personalize every single marketing and sales interaction with our solutions.
Solutions
Marketing - Clearbit helps marketers create a more personalized buying experience from first touch point to last and increase conversion at every stage of the customer lifecycle through better data.
Sales - Use Clearbit to enable your sales team to generate qualified pipeline in seconds and uncover actionable account intelligence and intent directly in Salesforce.
Developers - Use our flexible APIs to add person and company data into your apps and build new tools for your team.
Products
Salesforce Enrichment - Transform any email or domain into a full person or company profile with over 85+ relevant contact and firmographic attributes.
Marketing Automation Enrichment (Marketo, HubSpot, Pardot): Use Clearbit data to shorten forms, personalize your campaigns, and enrich new leads in your marketing automation platform.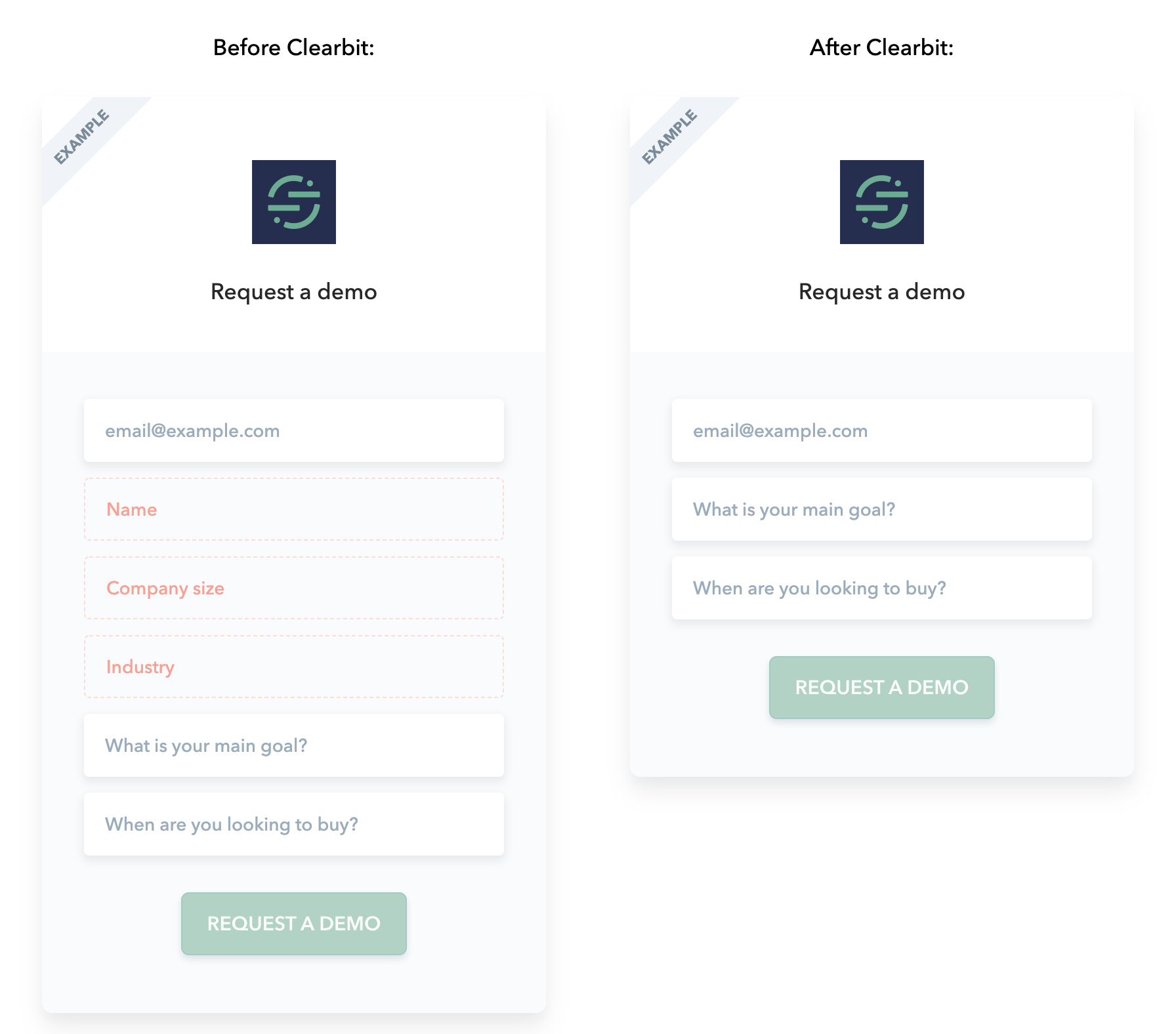 Prospector - Generate highly targeted account and lead lists — complete with contact details — in seconds.
Reveal - Deanonymize your website traffic so you can create a personalized experience when target accounts visit your site.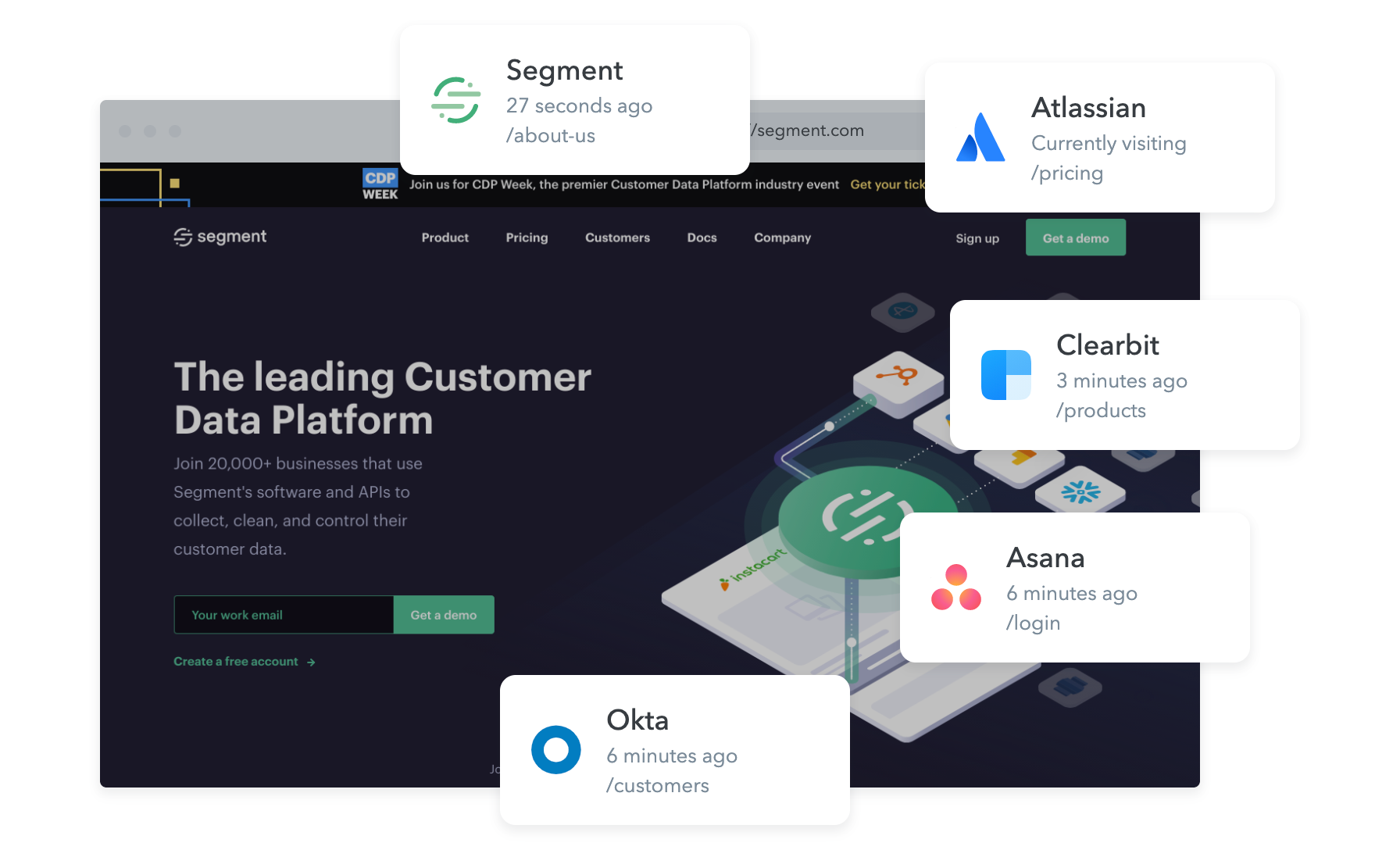 Alerts - Send real-time notifications about target accounts via Slack, Salesforce, or email.
You can read more on our website, support library and documentation pages. Or use the button below to schedule a demo with one of our team.