Intercom Setup Guide
Intercom is an integrated customer communication suite with tools for live chat, marketing, feedback, and support. If you already collect customer data through Segment (a simplified customer data tracking API with pre-built integrations for hundreds of tools) you can easily enrich users in Intercom using Clearbit's Segment integration.
Send finely-targeted on-boarding messages: use Clearbit's data to uniquely onboard customers by location, company size, or job role

Empower your support team: save hours of research and make support interactions more personal with Clearbit's enriched user profiles

Supercharge your A/B testing: test subject line and content variations based on Clearbit's comprehensive user attributes
Before you can start pushing Clearbit data into Intercom you'll need to confirm both Clearbit and Intercom are enabled in the Integrations section of your Segment Dashboard.
Connect Clearbit with Segment (https://segment.com/docs/destinations/clearbit-enrichment/)
Connect Intercom with Segment (https://segment.com/docs/destinations/intercom/)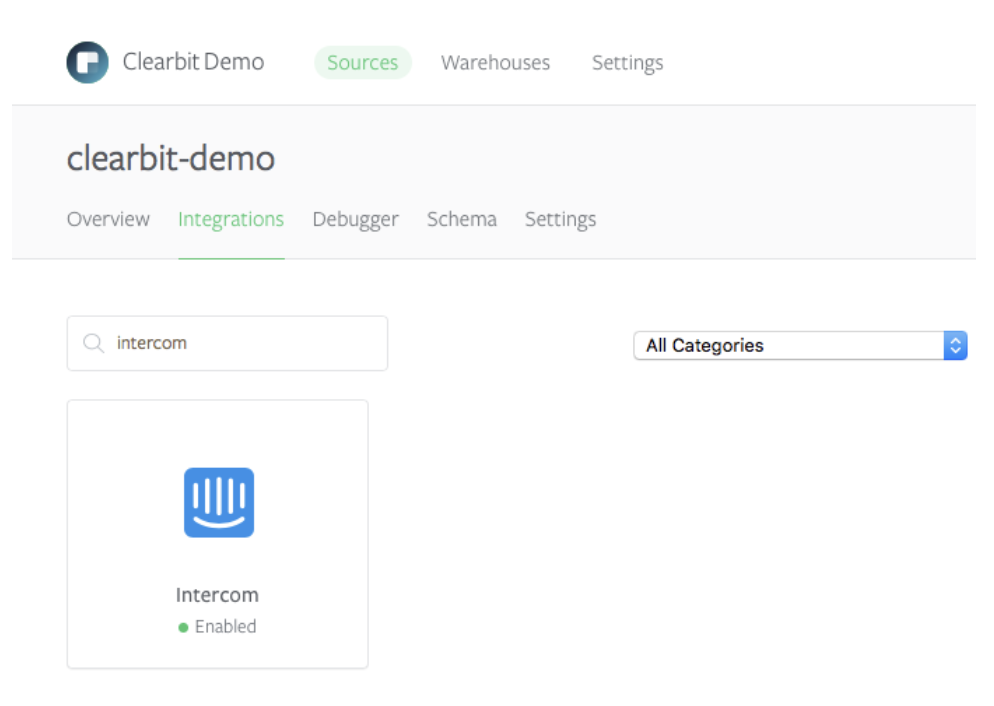 Verify that Clearbit data is populating in Intercom by checking the Details section of each new User record in Intercom. All Clearbit- supplied details will be prefixed with clearbit_. See below: