Adding Users to Your Clearbit Team
You can share a Clearbit Team between multiple users, allowing you and your colleagues to use a single API key and billing account.
Inviting Users
You can invite someone to join your current team by entering their email under your team page. They will get an email prompting them to setup a Clearbit account. Once that's done they'll automatically be added to your team.

📝 Please note: If you are the team member who received the invitation link and see the error message below, try logging out of your Clearbit account and clicking on the link again.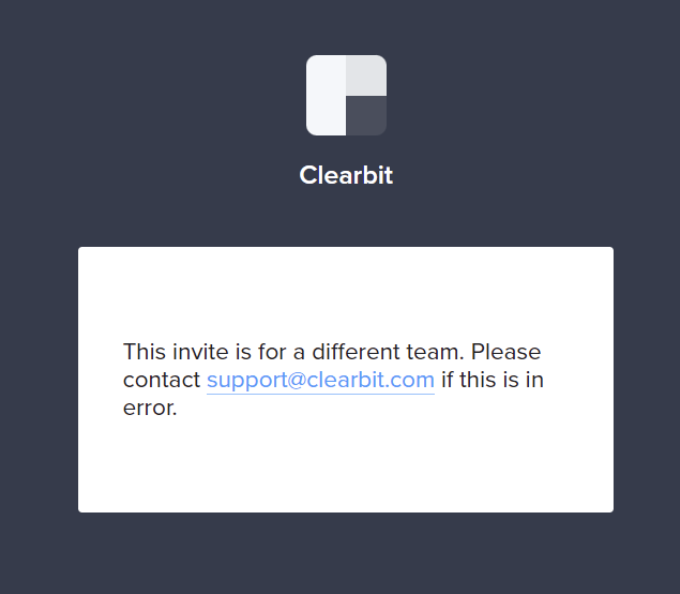 Managing Users
Under your team page you can see a list of people associated with your current team, and their permission roles.
People with the User role can see everything in your account aside from billing and API keys.
Admins can see everything in your account, add new team members, and change their roles. If you want someone to update the billing info on your Account be sure to make them an Admin once they are part of the team.
Switching Between Teams
To switch between teams use the team selector on the upper right of your dashboard. By default you'll have a single team, but you can create additional teams (say for different environments or companies) here too.