What is the Clearbit Tag?
The Clearbit tag is a snippet of JavaScript that collects and sends data from your website to Clearbit
You can add the Clearbit tag directly on your website and sites, or use a tag management system such as Google Tag Manager.


Skip ahead to:
The Clearbit tag uses reverse IP technology to identify which companies are visiting your website and tracks the company's browsing behavior.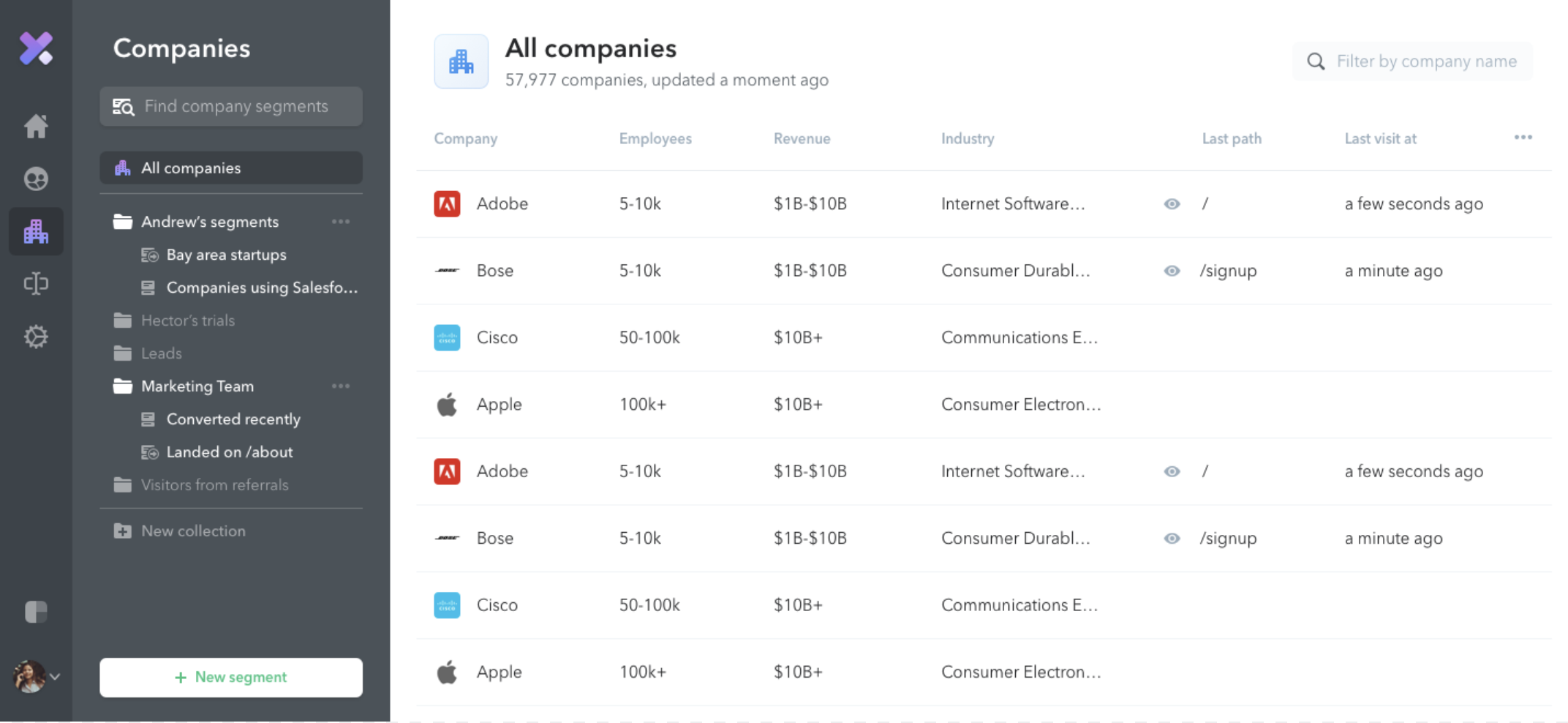 Company-level activity data allows your teams to quickly engage and convert accounts, based on their behavior and intent.
The Clearbit tag can also be used to identify and track users on your website. Identifying users is done by sending Identify calls when a user fills out a form on your website.
Related Articles