Email Destination
The Email Destination rolls up all the companies or people that match your segment criteria over a given time frame into a single digest that is delivered as a CSV via email.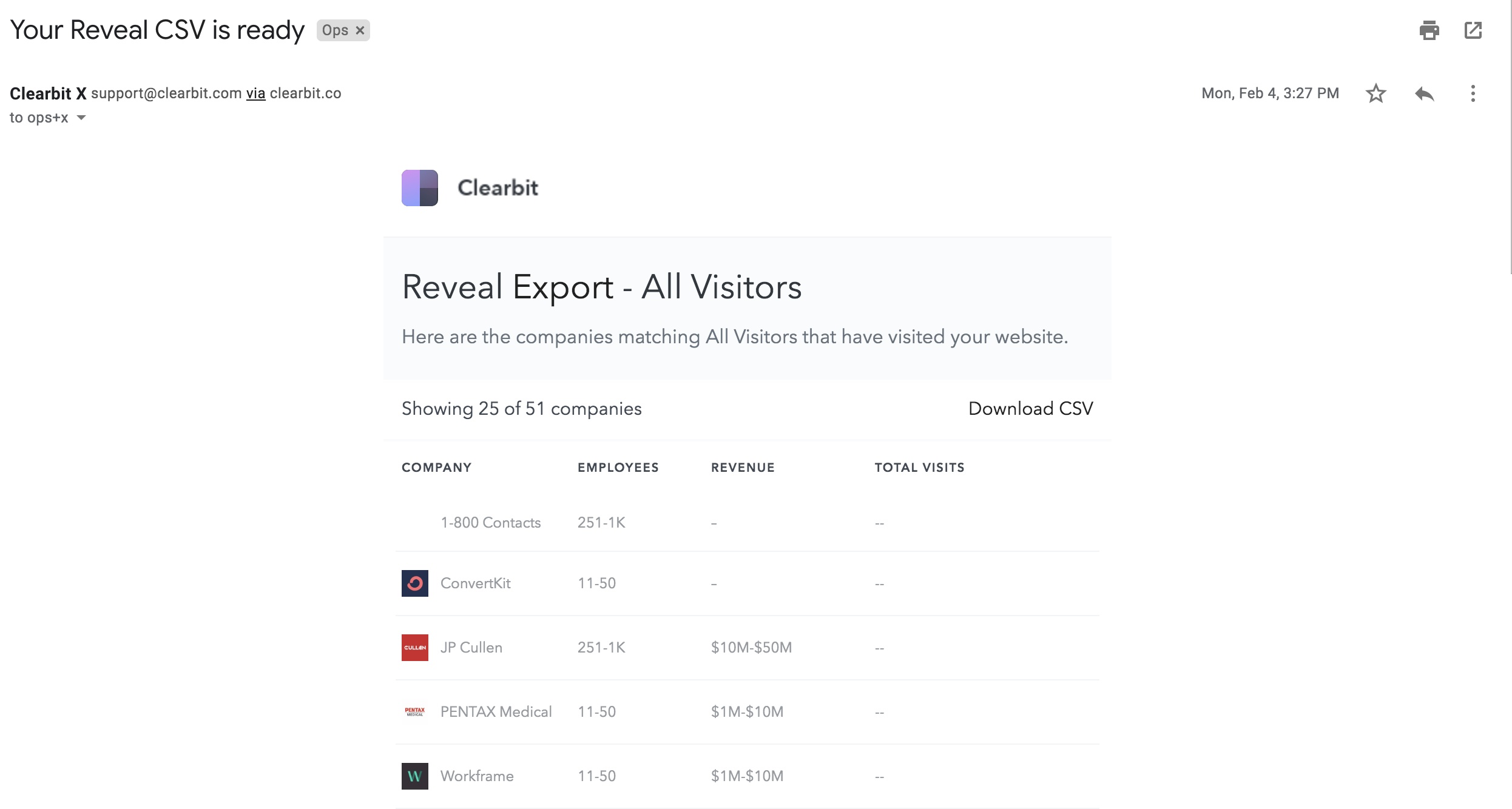 Common use cases include - 
Every Monday send your sales team a prospecting list of net-new accounts (i.e. accounts not in your CRM) that have hit your site in the last week and fit your ideal customer profile. 
Send your customer success team a weekly digest of accounts that aren't configured properly.
Send your sales team a digest of freemium (previously unqualified) accounts that have moved into your ideal customer profile.
Enabling
The Email destination can be enabled from the Destinations tab of any segment.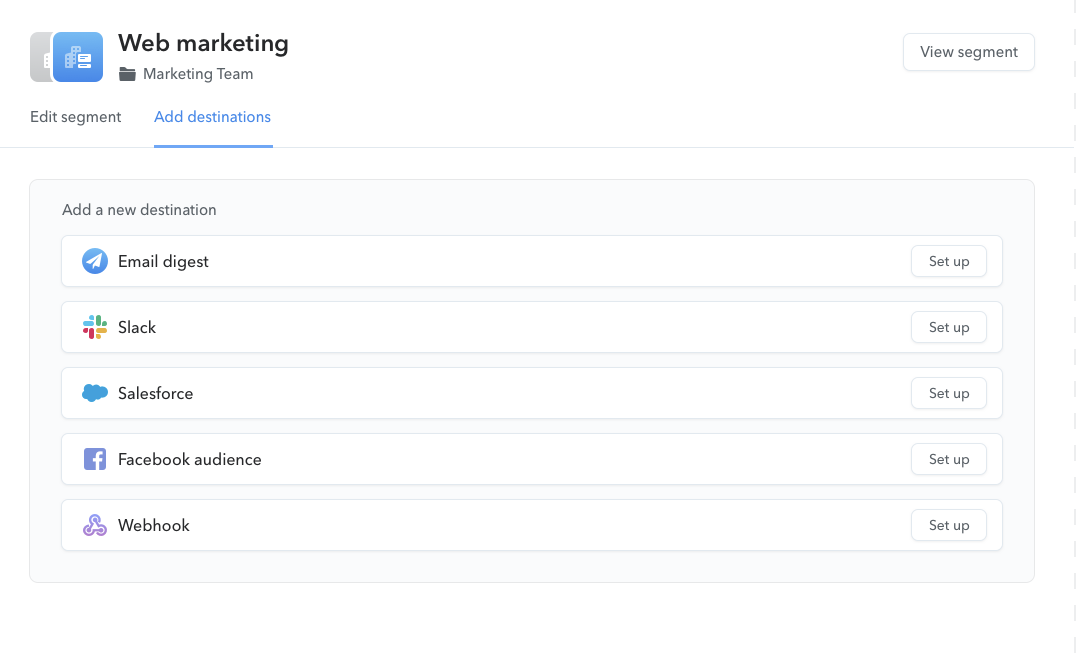 Settings
Trigger - Sets the criteria for a person/company to trigger the destination.
Options
Page view - Triggers every time company/person views a page on your site.
Segment enter - Triggers only when a company/person enters the segment.
Segment exit - Triggers only when a company/person exits the segment.
Email Subject - Sets the email subject on your digest (customize with Liquid templates).
Recipients - Sets who the email is sent to. You can enter as many recipients as you'd like.
Frequency - Sets the schedule of the alert, down to the time of day.

Suppression settings - When enabled, suppresses companies/people from being included in the digest if they've been included in the past within the past x days/weeks/months. In the image below, a company/person would only be in an email digest if they haven't been included in the past 2 weeks.