Troubleshoot Database Enrichment for Hubspot
Last Updated: May 24, 2022 
For pricing information, please fill out the demo-request form on our pricing page to get in touch with a sales representative.
If within Database Enrichment for HubSpot, new contacts are not getting enriched upon creation, or Backfill or Refresh Enrichment is not enriching existing contacts, follow each of the recommended troubleshooting steps. 
Make Sure the Contacts You are Enriching Have an Email Filled into the Email Field
If no email is filled into the Email field, then Clearbit's integration will do nothing with the contact.
Make Sure You Have Configured your Clearbit-HubSpot Field Mappings
You can check your field mappings here. If you do not have any field mappings set up, then no data will be added to your contacts. Here's an example of some completed field mappings.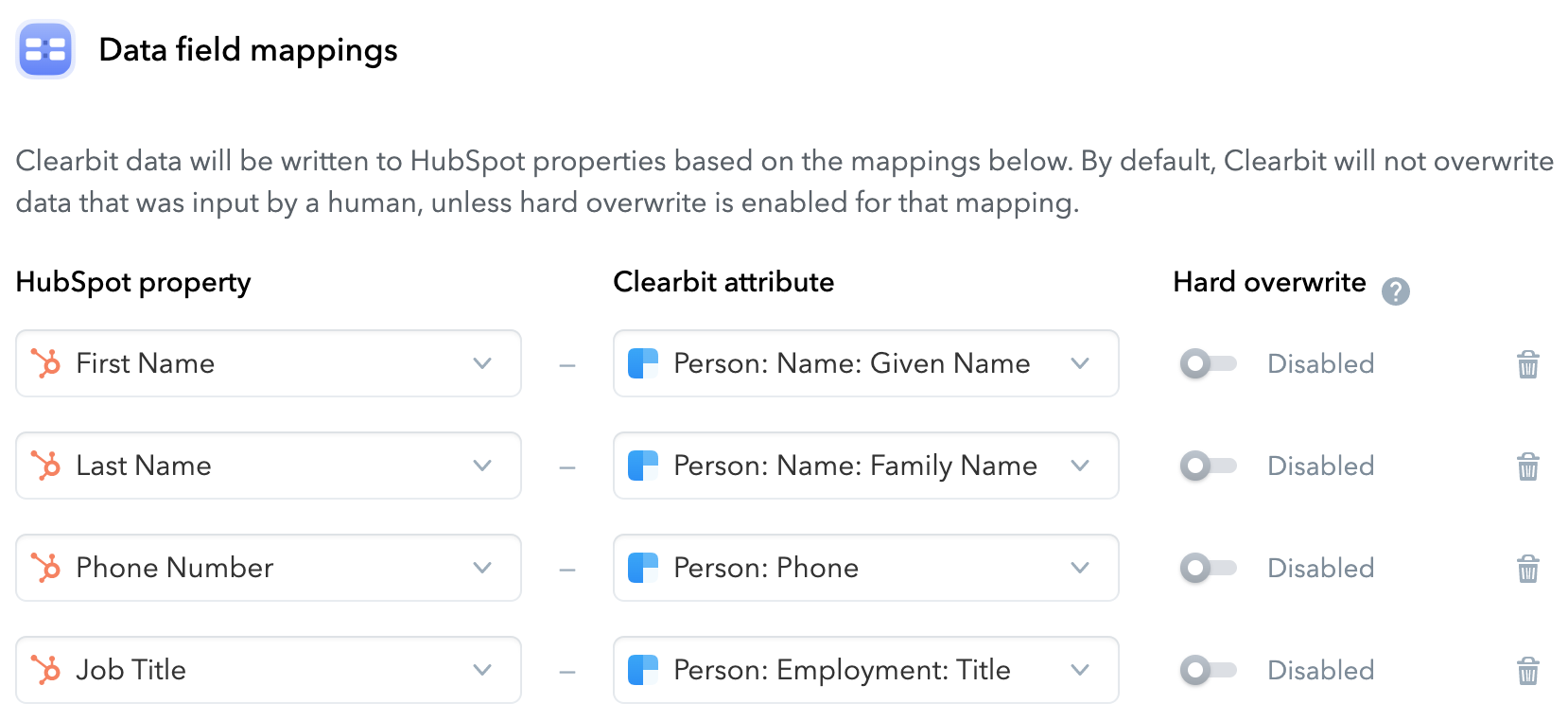 If you do not have any field mappings configured, click the "Add mapping" button to begin setting them up.
Make Sure Your Clearbit Account is Successfully Connected to Your Hubspot Account
You can check this in your Clearbit-HubSpot dashboard here. If your Clearbit account is successfully connected to HubSpot, the connection status will be listed as "Active" with the date the connection was established. If it is not connected, follow the on-screen instructions to re-connect or reach out to support@clearbit.com. 
Check If There are Any Errors in Your Enrichment Activity Dashboard
You can see your enrichment activity dashboard here. You may see some contacts labeled with "Unable to enrich". This does not always mean there was an error. If you click on the email and see "Status 404 Not Found", it just means the lookup was successful and Clearbit does not have any data for that email.