What are Salesforce Enrichment Logs?
Last Updated: May 16, 2022
For pricing information, please fill out the demo-request form on our pricing page to get in touch with a sales representative.
Search, assess, and fix data sync and data-driven process problems with detailed enrichment logs that show statuses, errors, and field-level changes. With enrichment logs, you can easily find and review enrichment and sync errors, and data changes... record by record, field by field.

Skip Ahead to:
How To Search for Salesforce Enrichment Logs
Navigate to the

Data Sync tab.



In the

Enrichment Logs

tab click into the search field and easily search by Salesforce ID, Email Address, and Domain.
📝 Please note:  Logs are searchable up to 2 weeks in the past!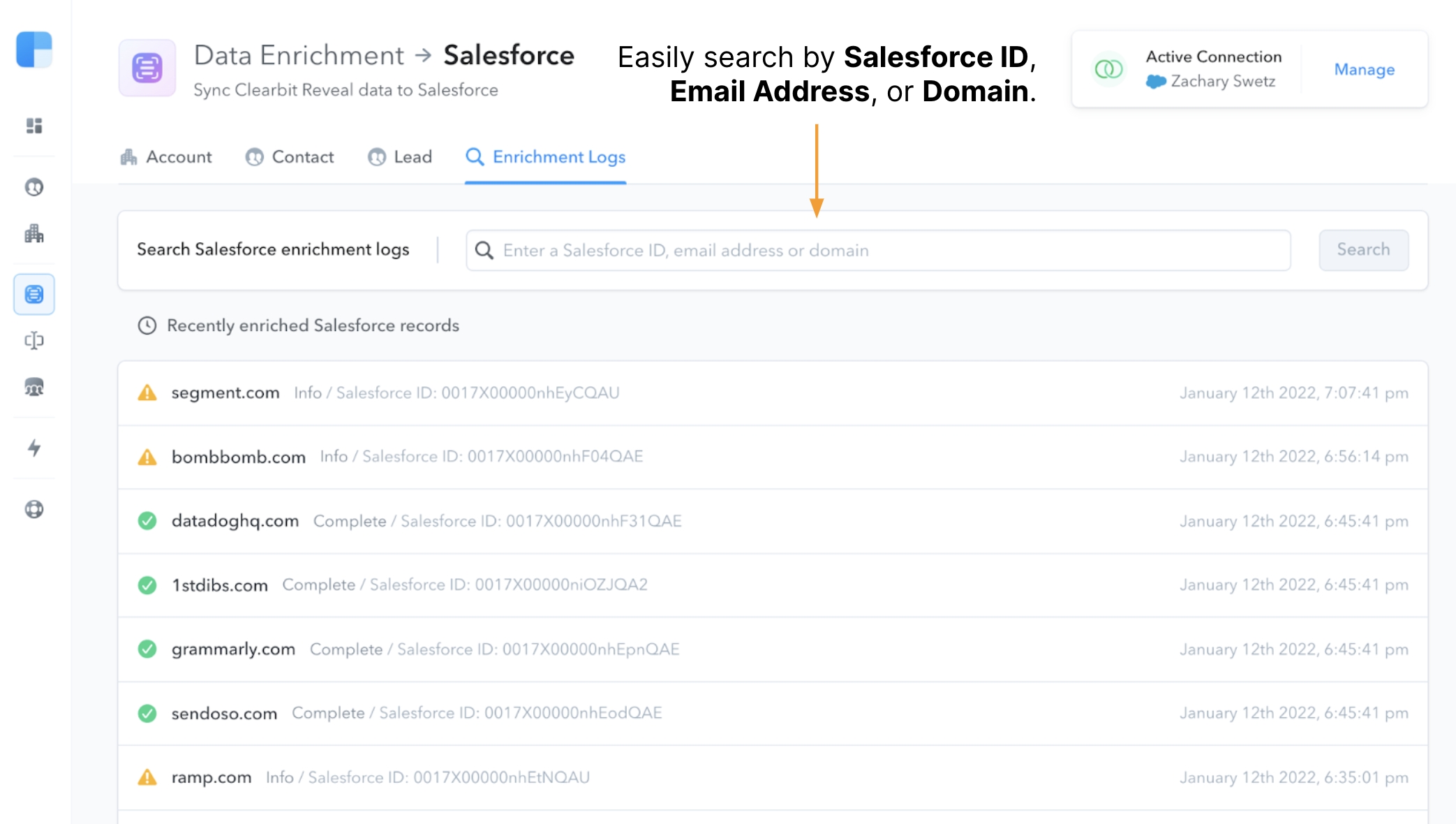 How is the Salesforce Enrichment Log Structured
You can access and

inspect the Salesforce record directly.

The

enrich log

details the enrichment of the platform record.

The

sync log

details the exchange between Clearbit and Salesforce.

The

sync timestamp

indicates when the Salesforce fields changed.

 Each sync log includes detailed

field change logs.