Why Am I Receiving a 402 Over Quota Error Code?
Last Updated: November 28, 2022
You may find that you are receiving multiple 402 error codes, but believe that you have a lot of API calls left in your allotment. Hitting your quota for a paid subscription is common. In this case, the best thing to do is reach out to sales at contactsales@clearbit.com.
Also, please know that Clearbit provides 50 free API credits to all accounts regardless of subscription. Check if there is any API usage outside of the subscriptions defined in the usage dashboard. If there is still still cause for concern, reach out to support@clearbit.com.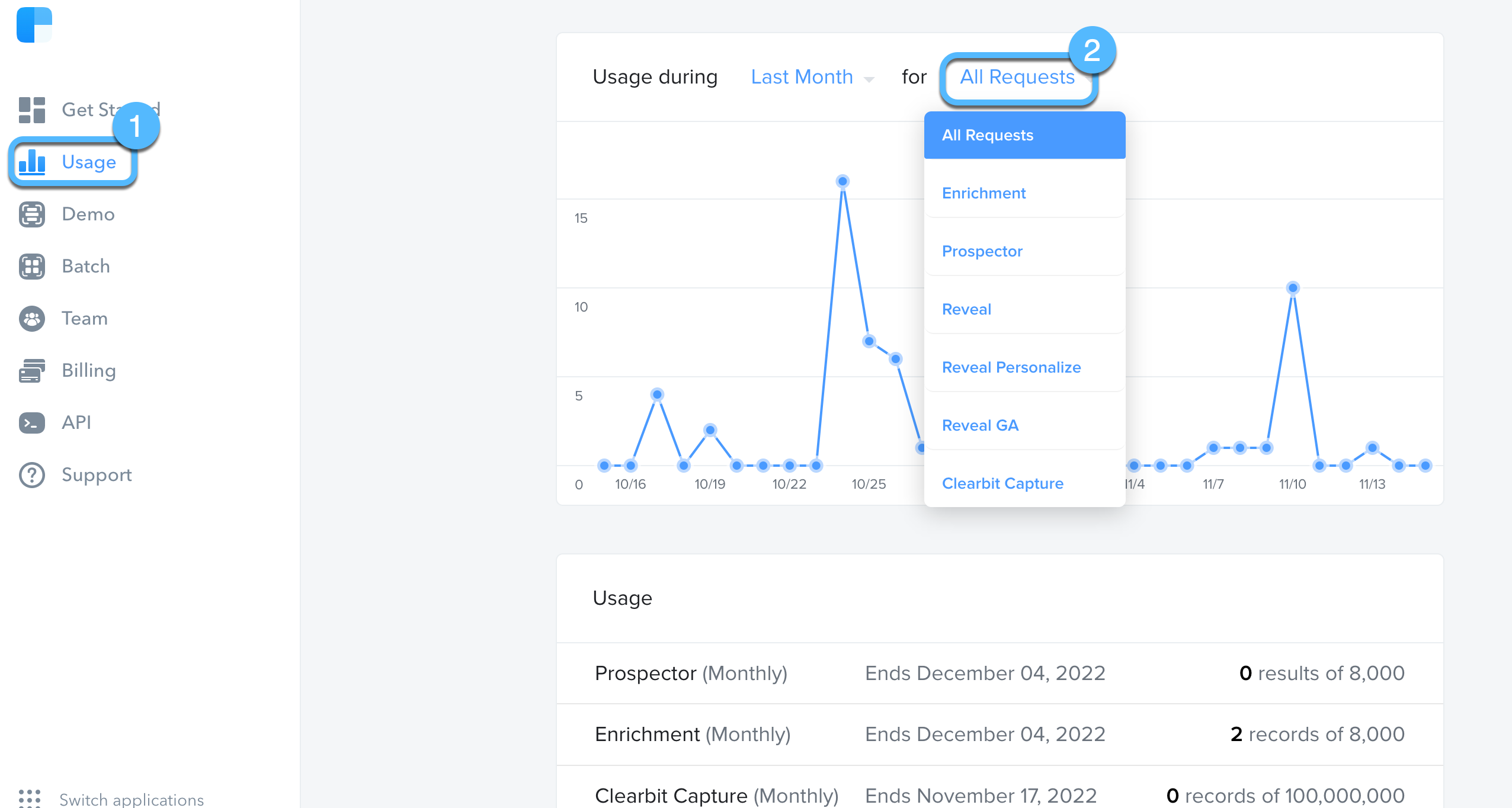 You can also track the exact API calls you've made by viewing the Logs section in your Clearbit dashboard.