Where Can I Find My API Key?
Last Updated: March 2, 2023
❗Only account Admins can view API keys for enhanced account security.
Skip Ahead to:
Find My API Key
1. Dashboard
You can find your API key in the Clearbit Platform under the APIs tab.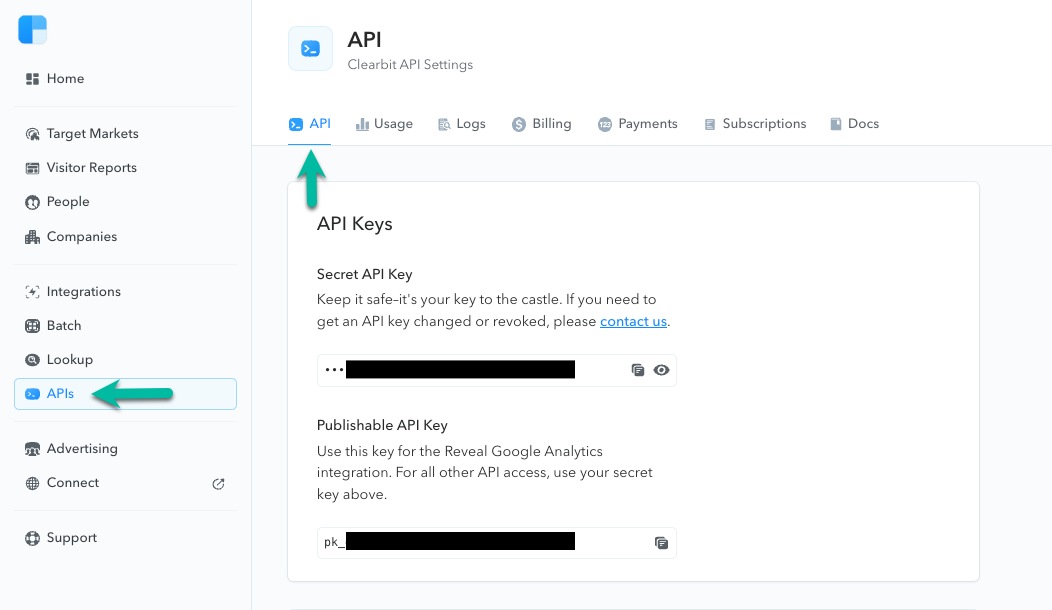 2. API Docs
The API can also be found in the API docs.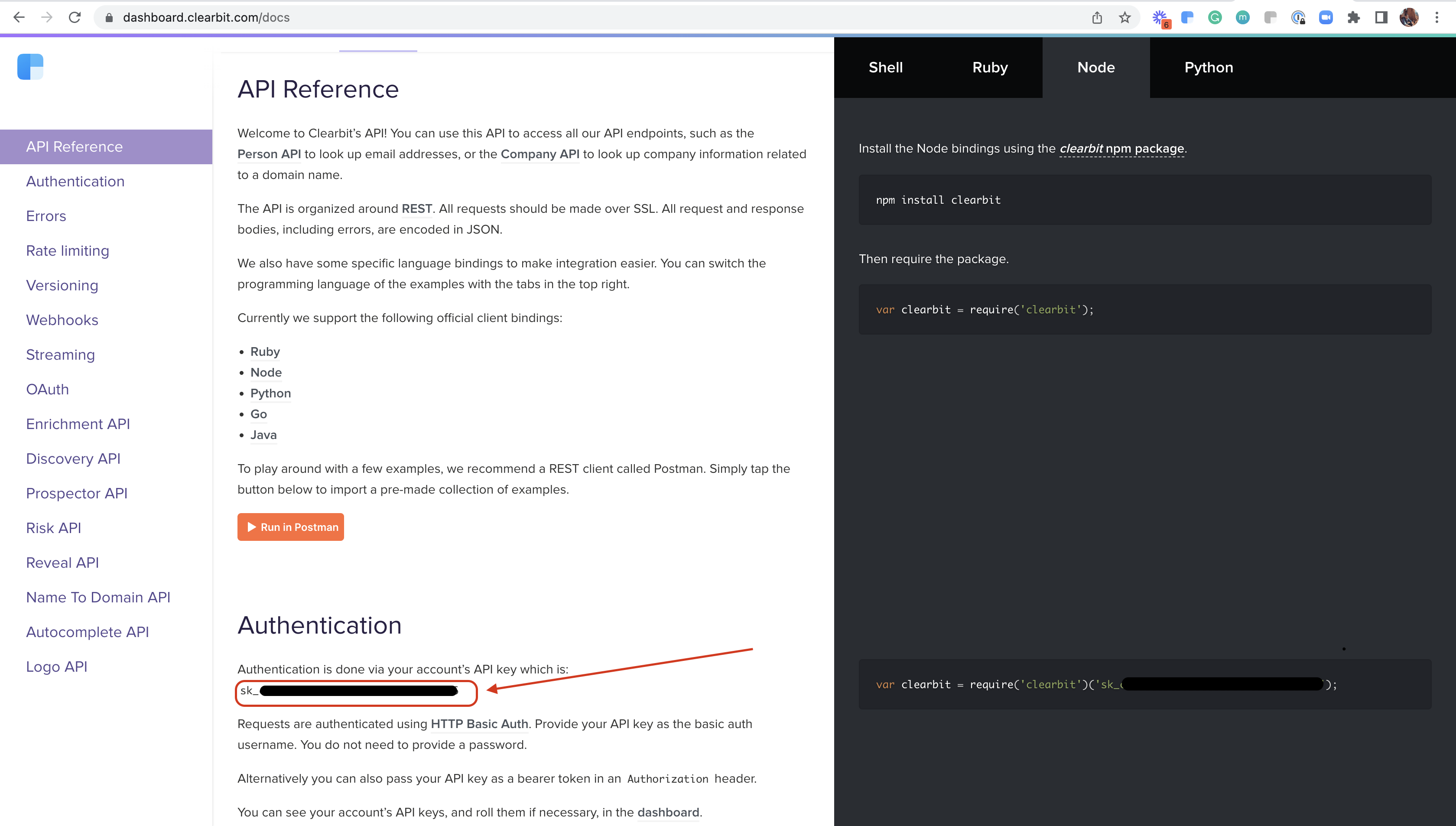 Update Team Roles  
Navigate to the Team tab from the Clearbit Platform.
Click the Users tab on the very top.
User role: Sees everything in your account, aside from the Team tab, billing, and API keys.
Admins

role: Sees everything in your account, adds new team members, and changes their roles.

Click on the user's role to change it.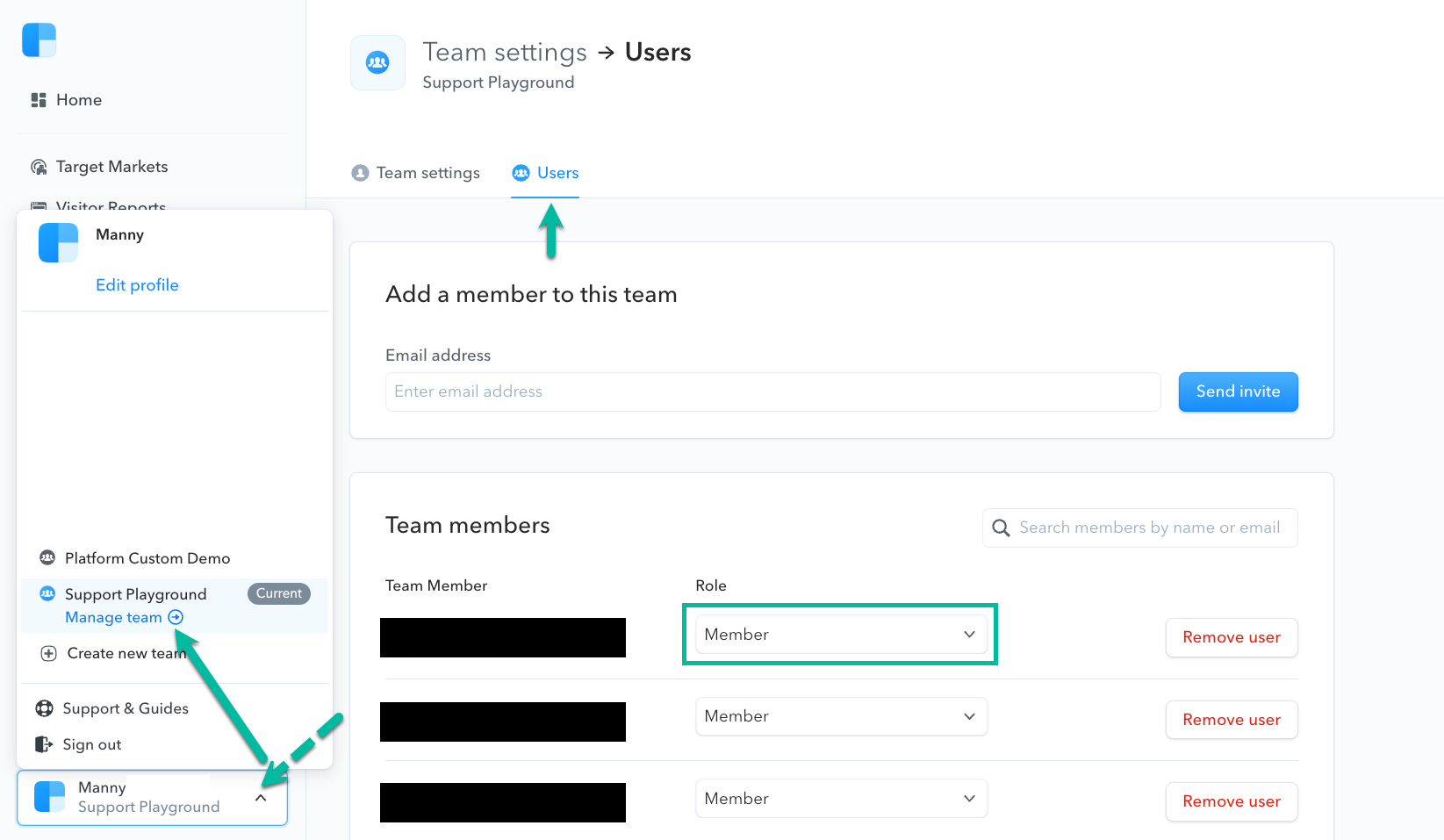 📝 Please note: If you want someone to update the billing info on your Account, be sure to make them an Admin once they are part of the team.