Send Google Offline Conversion Events from Clearbit
Last Updated: November 8, 2022
For pricing information, please fill out the demo-request form on our pricing page to get in touch with a sales representative.
Use Google or Clearbit to start sending conversion actions to Google in batches.
Skip Ahead to:
Create a Google Conversion Action
Before creating a Conversion in Clearbit, you need to define your Conversion Action in Google Ads Manager. If you already have the appropriate conversion action defined, using the Import source, you can skip the first step.
Select the Tools dropdown on the top of the screen and click Conversions.
Click the blue + button.
In the Select the kind of conversions you want to track section, choose the Import conversion type.
In the Select what you want to import section, select Other data sources or CRMs, and then Track conversions from clicks.
Click Continue.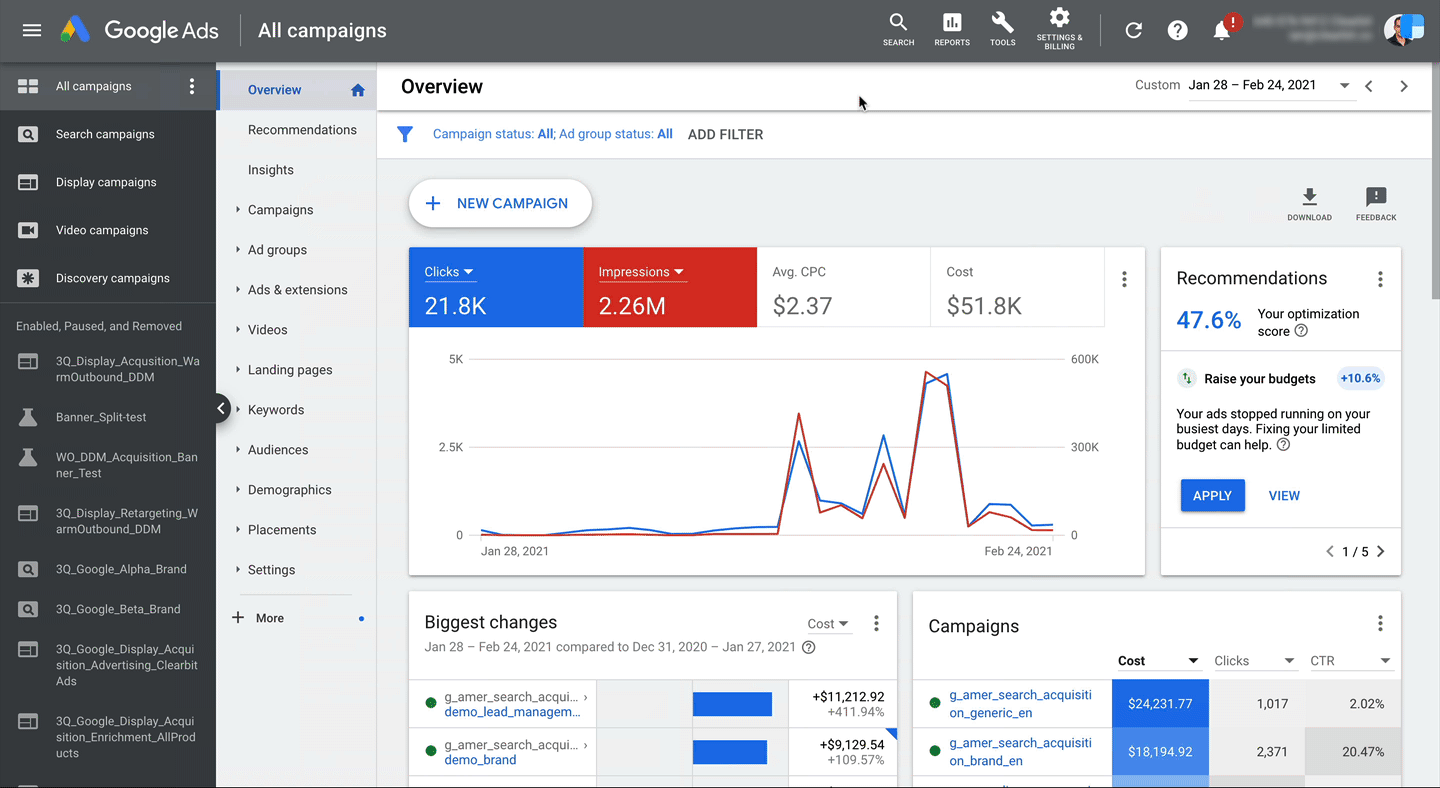 Configure the Conversion Action
Define the Conversion name.
In the Value section, select Use different values for each conversion (conversion values will be set in Clearbit).
In the Count section, select Every (recommended) or One, depending on how you count conversions.
Define your conversion window (we recommend 90 days).
Define your attribution model.
If you decide to change your attribution model later, the historical data will not change. You will only see conversions using the new attribution model at that point onwards.
Click the Create and Continue button.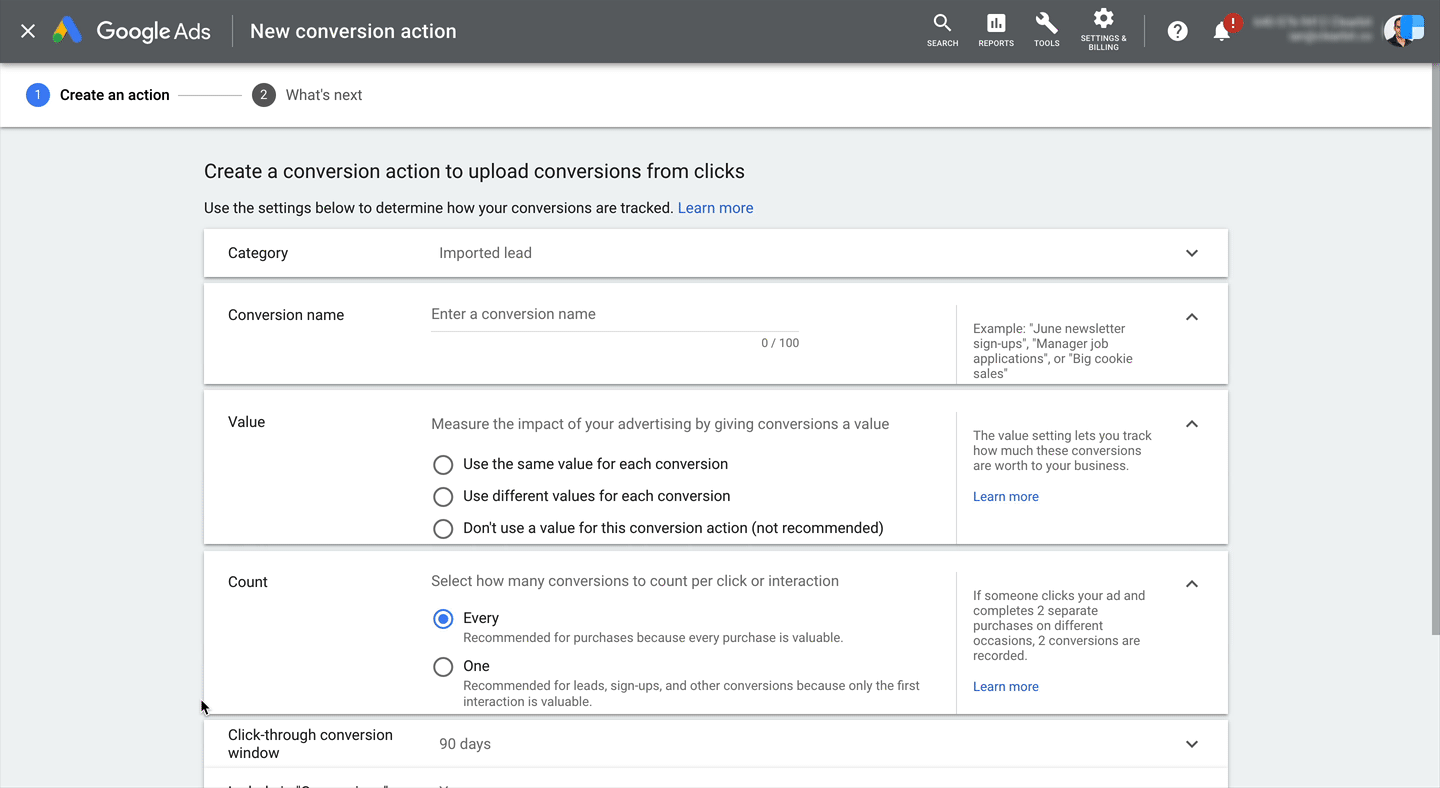 Create a Google Conversion in Clearbit
Before configuring your Google Conversion, you need to define your Conversion criteria using a Person Audience.
Every time a person enters (or re-enters) that audience, Clearbit will send a conversion event to Facebook (e.g. when a lead becomes an MQL).
Select the Facebook Conversion Destination
Once you have selected or created the right Person Audience...
Navigate to the

 

Destinations tab, located in the top-middle of the page.
Create a

 

Google

Offline

Conversion

event

.
Configure the Google Conversion
Select the Google account

 

that will receive the conversion event.
Select the Conversion Action

 

that you created.
Define the conversion value

 

and currency.
Click Save.
How quickly can I see new Conversions? Clearbit batches conversion events every 24 hours. Those events will be available to audit from Tools & Settings > Measurement > Conversions in your Google Ads account.