Getting Started with G2: Intent on Platform
Last Updated: November 22, 2022
G2 is one of the world's leading software marketplaces. More than 60 million people annually—including employees at all Fortune 500 companies—use G2 to make smarter software decisions based on authentic peer reviews.
In turn, G2 users are able to access valuable intent data by seeing when potential customers are:
Visiting their G2 page
Viewing their product on a category page
Viewing a comparison featuring their product
Viewing their sponsored content anywhere on the site
With Clearbit's G2 integration, you can activate your G2 intent data by creating company audiences. This article explains how and why it matters.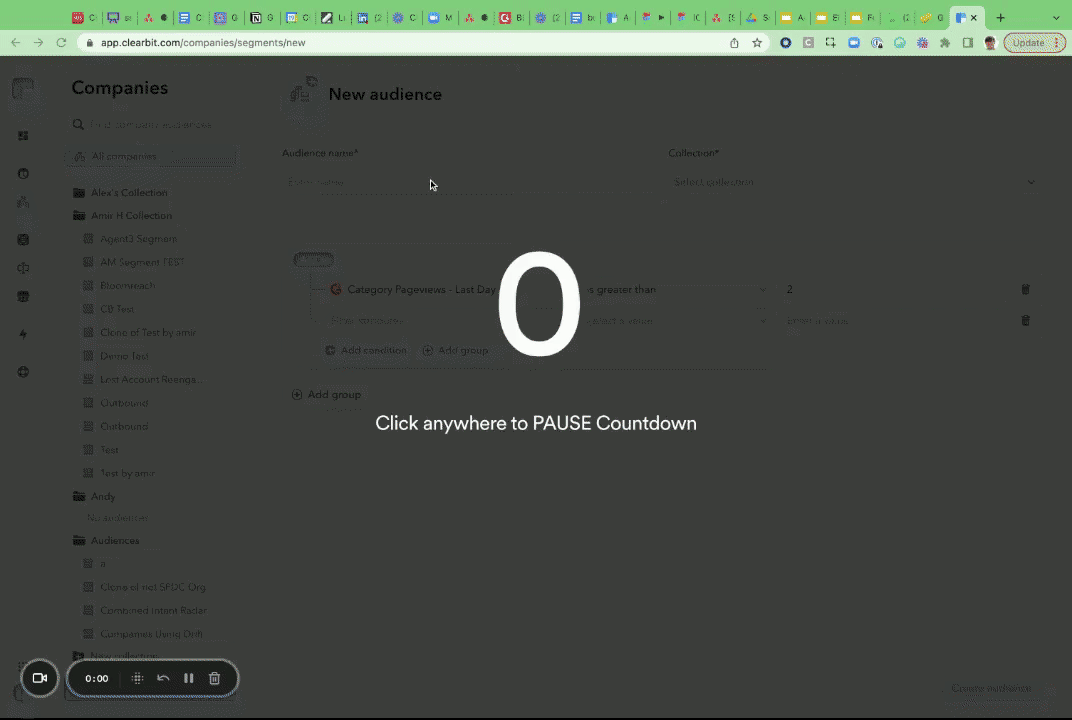 Skip Ahead to:
Features and Benefits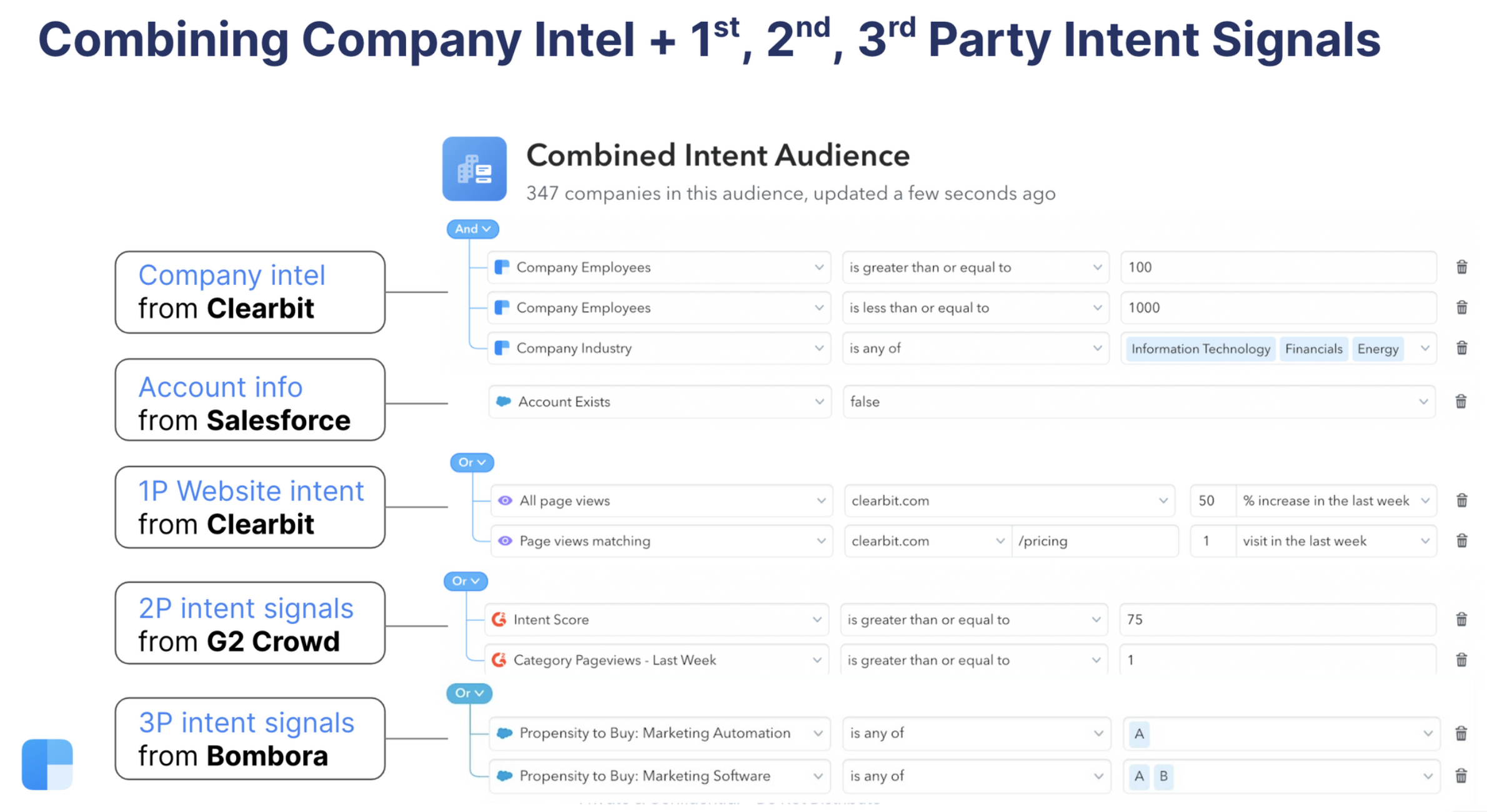 Visiting review sites are a common sign of buying intent. Clearbit now allows you to use G2 intent data to identify in-market companies and ensure you convert them before your competitors do.
Before our G2 integration, a typical workflow would entail:
Manually downloading intent data from G2
Manually adding and assigning high-intent accounts to sales reps
Manually prospecting contacts at those accounts
Conducting manual outreach
With our G2 integration, you can now employ an optimized workflow like the following:
Create an audience that combines fit + intent, by allowing you to segment based on your CRM data, Clearbit enrichment data, first-party intent data (i.e. high-intent engagement on your website), and G2 intent data that includes:

Category pageviews
Comparison pageviews
Competitor pageviews
Direct pageviews
Product profile pageviews
Sponsored content pageviews
Total pageviews
Intent score

Automatically create, assign, and prospect accounts that fit your audience criteria
Conduct automated sales and marketing outreach
How to Use G2's Buying Intent Data
Use cases for Clearbit's G2 integration include but are not limited to the following:
Intent-based Outreach - Transform your G2 page into an automated pipeline generator. By pairing G2 intent data with Clearbit Capture, you can automatically identify, create, and prospect high-fit accounts

— then send those accounts and contacts directly to

Salesforce to enable outreach.
Targeted Advertising - Optimize your Facebook, Instagram, Youtube, and Google Display campaigns by targeting high-fit companies that are evaluating your G2 page.
Slack & Email Alerts - Empower Sales to capitalize on intent in real-time. Example plays include alerting your sales reps when their accounts engage with your G2 page, prioritizing high-intent accounts for outbound, and surfacing stalled opportunities that are still showing interest.