Integrate Clearbit Reveal with Segment
Last Updated: December 1, 2022
For pricing information, please fill out the demo-request form on our pricing page to get in touch with a sales representative.
Skip Ahead to:
What Can Clearbit Reveal Do with Segment?
Automatically add Reveal data to anonymous users to any of Segment's tools on their platform.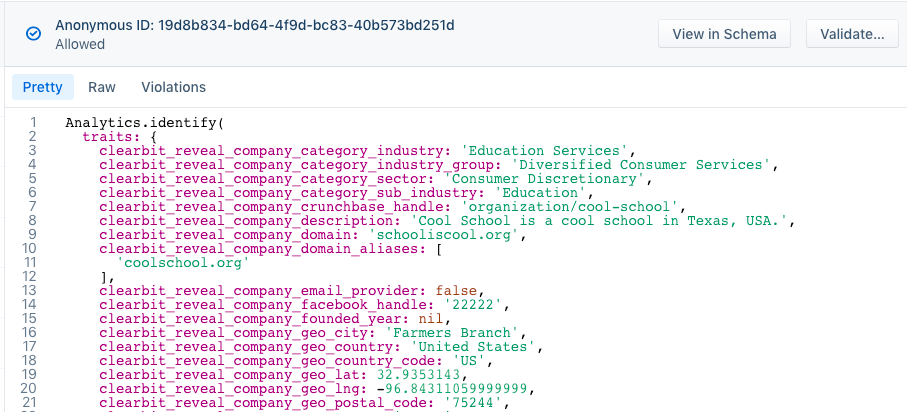 How Does it Work?
The Segment integration listens to the Segment page event. Clearbit then takes the IP address in the page event, adds the Reveal data, and then sends an identify event back to Segment with company level data if we can match the IP address to a company.

Once the Reveal data has been added, Clearbit data will be available to any of the destinations you've configured for your Segment source. We will only send a Reveal identify event once every 24 hours for the unique combination of a given anonymous/user id and IP address.
How Do I Set it Up?
📝 Please note: If you have already added the integration then skip steps 1-3.
Verify that the integration is working correctly by checking
Troubleshooting