Sending data to Clearbit X with Segment
If you're already a Segment customer, then sending page views and custom traits to Clearbit is easy.
Setting up a destination webhook
Follow Segment's handy webhook guide to get started. When instructed, copy and paste the webhook URL from the Segment section of your Clearbit Configuration page.

Once set up, you'll instantly be able to see identified people, companies and live revealed web traffic streaming into Clearbit X.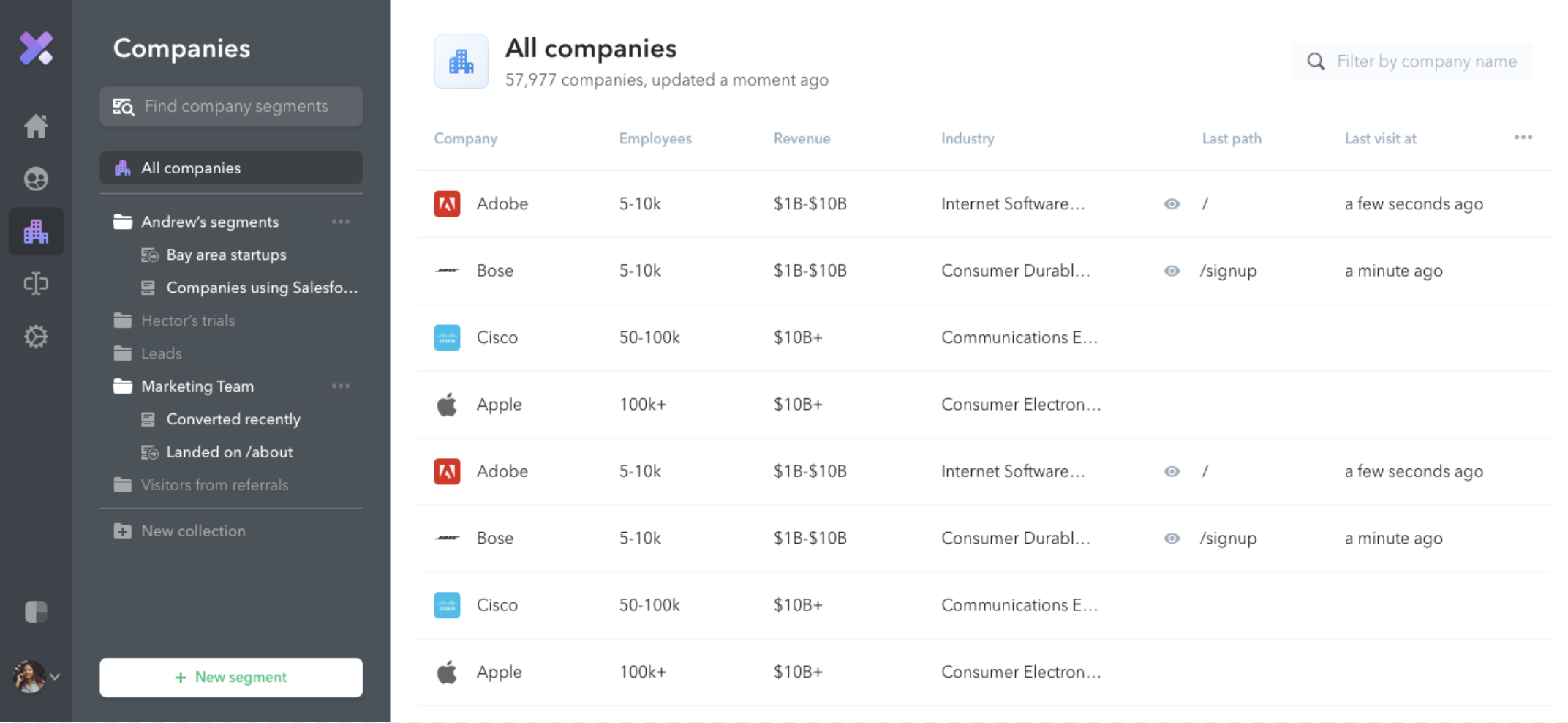 What's next?
If you just want to send your web traffic to Clearbit X, you're all done! Visit your Clearbit Companies Dashboard to see your live web traffic.
Once you have done those steps, then you can move onto building your Clearbit X segment.