How to Submit a Support Ticket
Last Updated: April 10, 2023
🚨 If you are a Clearbit customer and you are experiencing an emergency, please email support@clearbit.com with your Customer Success Manager and Account Executive included. Ensure your note is prioritized by including 'urgent' in the subject line.
We want to make sure you get all your questions answered. This article details how to get in touch with us. 
Skip Ahead to:
Disclaimers
In order to make sure you get your questions answered as quickly as possible, we recommend looking for an answer in our Help Center. 
If you are already a Clearbit customer, your question does not concern technical difficulties, and you have an appointed Customer Success Manager (CSM), we recommend contacting them as a first step.
Where You Can Submit a Ticket
Our Support team can be reached:

via a form found at the bottom of every Help Center article.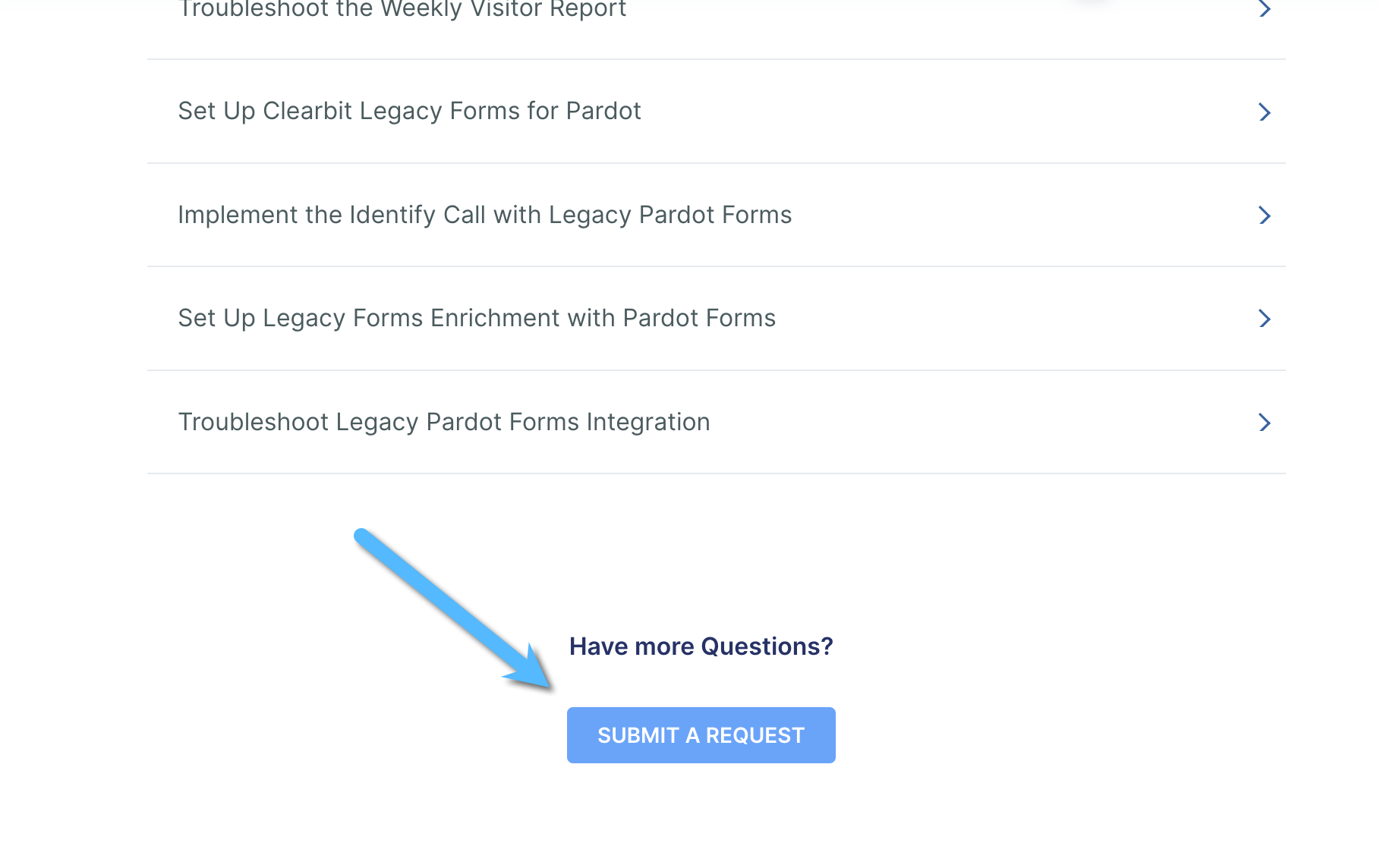 Details to Include in your Ticket
When writing in with a troubleshooting request, please share any details that can help us investigate. For example, how has the product behavior you're seeing changed only recently? Can you provide a link to a webpage you've implemented a form on? If you're using our managed package in Salesforce, can you provide support access? The more context we have, the more efficiently we can support you.