Slack Destination
The Slack destination posts a message to Slack whenever a person/company matches a segment.
This post includes a custom message (which you can use to @mention specific members of your team, full company details, recent activity, and links to the corresponding Salesforce records (where available).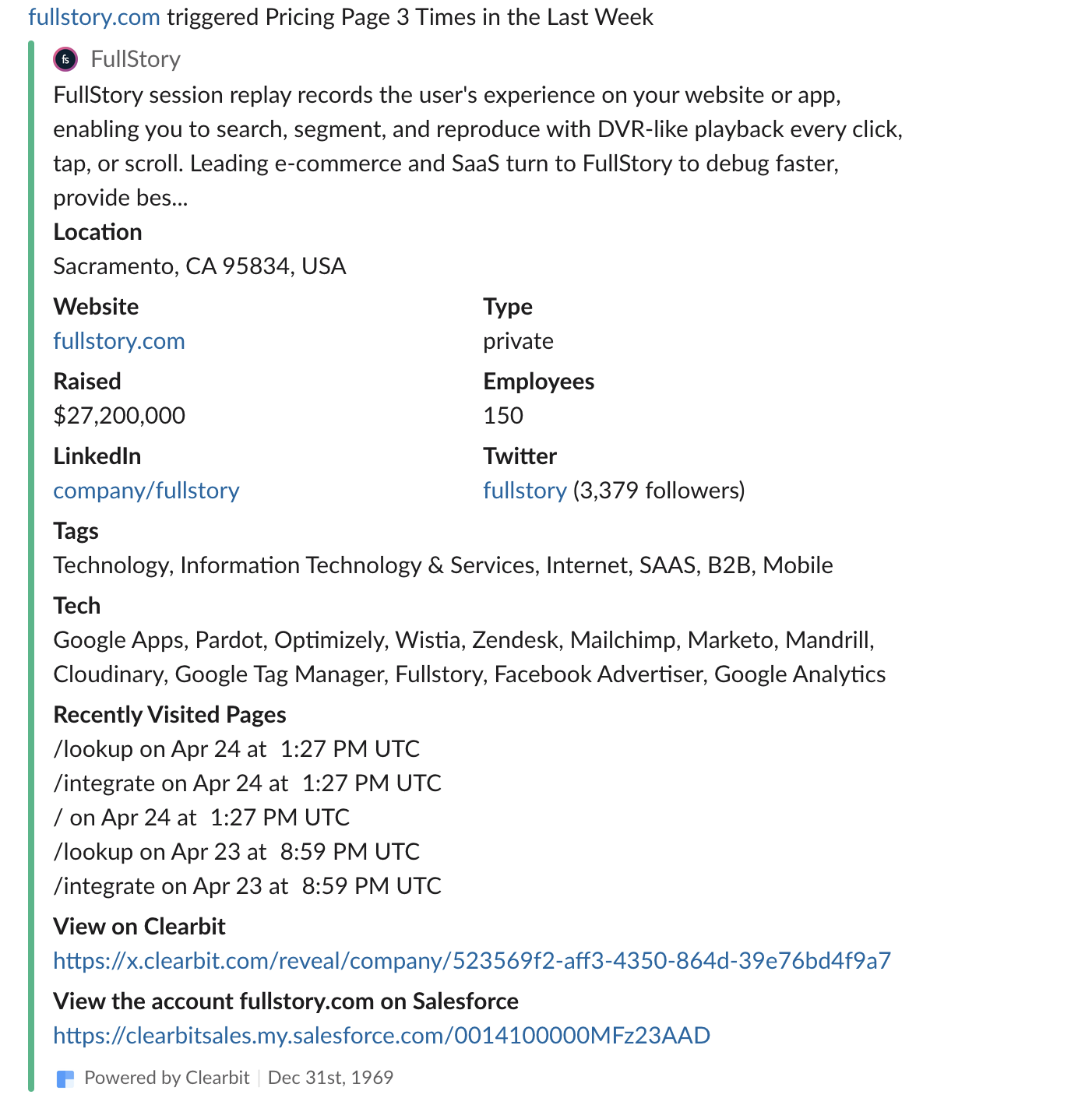 Common use cases include - 
Notify your account executives when any of their accounts with an open opportunity has a spike in traffic and hits the pricing page.
Send a notification to your customer success managers when one of their contacts leaves their job.
Best Practice: Because the Slack Destination can get quite noisy, we recommend that you enable it only for narrowly scoped segments where timing is important. 
Enabling
The Slack destination can be enabled from the Destinations tab of any segment.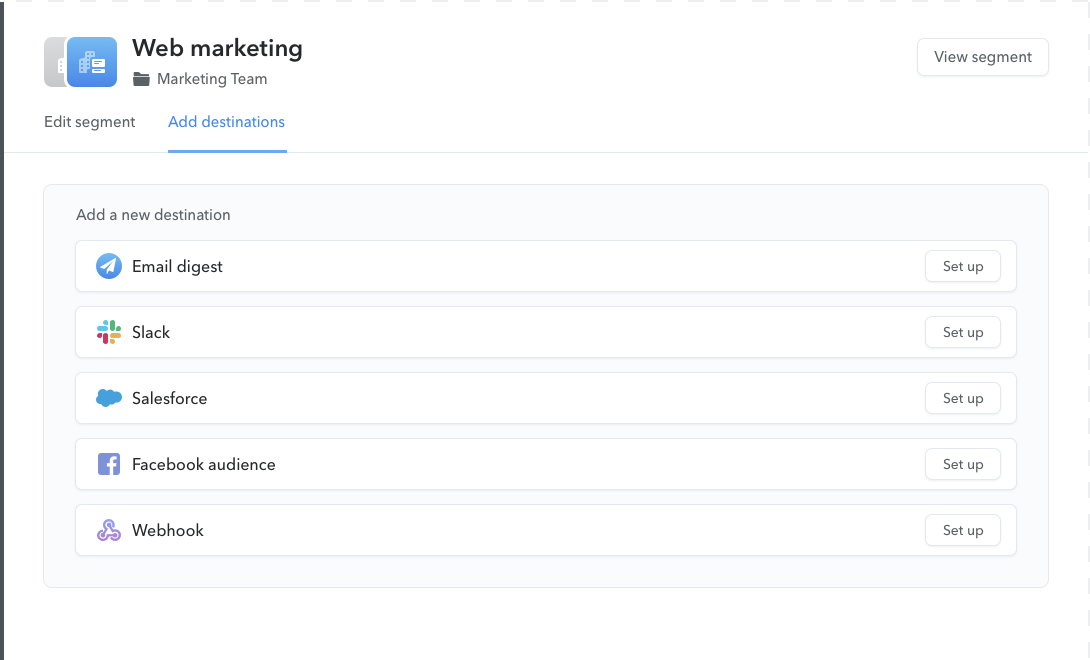 Adding your webhook URL
The first step is to create a new Slack webhook URL by following the steps below. Head to the Slack Help Center for more information -
Create a Slack app (if you don't already have one).
Enable Incoming Webhooks from the settings page.
After the settings page refreshes, click Add New Webhook to Workspace.
Pick a channel that the app will post to, then click Authorize.
Use your Incoming Webhook URL to post a message to Slack.
Additional Settings
Trigger - Sets the criteria for a person/company to trigger the destination. The options are:
Page view - Triggers every time company/person views a page on your site.
Segment enter - Triggers only when a company/person enters the segment.
Segment exit - Triggers only when a company/person exits the segment.
Custom Message - Allows you to set a custom message at the top of each alert. You can @mention team members by wrapping the mention in <> like this - <@andrew>. Messages can also be customized with Liquid templates. 
Suppression settings - When enabled, suppresses accounts from being included in the digest if they've been included in the past within the past x days/weeks/months. In the image below, an account would only be in an email digest if they haven't been included in the past 2 weeks.

What's next?
If you've already setup a destination, check out some example segments for more ideas on how to use Clearbit X!